One outstanding lens; endless beautiful memories.
The world is full of amazing views—some right in front of us, others far in the distance. Capture all of them beautifully with a single lens, the outstanding all-in-one telephoto zoom AF-S DX NIKKOR 18-300mm f/3.5-6.3G ED VR. Surprisingly compact and lightweight for a 16.7x zoom lens, the AF-S DX NIKKOR 18-300mm f/3.5-6.3G ED VR draws great performance from Nikon DX-format D-SLRs and is a highly versatile second lens. Shoot wide-angle scenic landscapes and group photos, portraits with softly blurred backgrounds, super-telephoto close-ups and everything in between—if you can see it, the AF-S DX NIKKOR 18-300mm f/3.5-6.3G ED VR can capture it. Optimized for shooting both stills and HD videos, it features specialized Vibration Reduction technology for tack-sharp photos and steady videos, even when your hands are a bit shaky. And since it's a NIKKOR, it features some of the best optics available. Whether you're looking for maximum versatility in a lens or you're just the kind of photographer who finds inspiration all around, the AF-S DX NIKKOR 18-300mm f/3.5-6.3G ED VR will help you capture more of life's great views.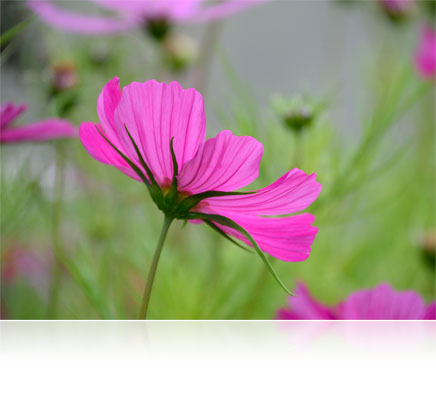 Sharper photos and videos
Vibration Reduction image stabilization
A little camera shake can ruin an otherwise great photos or video, especially when shooting at super-telephoto distances. To combat camera shake, the AF-S DX NIKKOR 18-300mm f/3.5-6.3G ED VR features Nikon's Vibration Reduction technology, which provides 4.0 stops* of blur-free handheld shooting. Capture crisp, clear photos and steady videos even if your hands are a bit unsteady. Additionally, VR is a big advantage in low-light situations—slow down your shutter speed without compromising sharpness.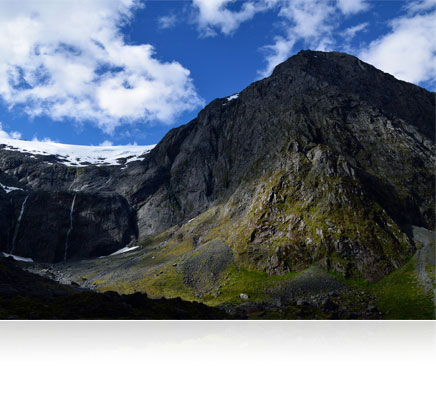 Reliable, inspiring performance
Superb image quality and consistency
Like all renowned NIKKOR lenses, the AF-S DX NIKKOR 18-300mm f/3.5-6.3G ED VR delivers stunning image quality—vibrant color, sharp detail, and minimal distortion. To enhance that superb optical performance and increase its versatility as both a photo and video lens, the AF-S DX NIKKOR 18-300mm f/3.5-6.3G ED VR includes Nikon's advanced lens technologies like Silent Wave Motor (SWM) for ultra-fast, near-silent autofocusing, three Aspherical (AS) and Extra-low Dispersion (ED) glass elements for maximum contrast and minimal lens flare and ghosting, a rounded 7-blade diaphragm for beautiful, natural background blur and Internal Focusing (IF) for a more compact, streamlined lens design.
Technology
A-M

A-M stands for Auto-Manual Mode. Thanks to a mechanism incorporated in the lens barrel, smooth focusing operation in Manual focus mode is realized in the same way as users have become accustomed to with conventional manual-focus lenses by adding an appropriate torque to the focus ring.

AS

AS stands for Aspherical lens elements. This type of lens utilizes non-spherical surfaces on either one or both sides of the glass in order to eliminate certain types of lens aberration.

ED (Extra-Low Dispersion) Glass

An optical glass developed by Nikon that is used with normal optical glass in telephoto lenses to obtain optimum correction of chromatic aberrations.

IF Lens

A NIKKOR lens in which only the internal lens group shifts during focusing. Thus, IF NIKKORS do not change in size during AF operation, allowing for compact, lightweight lenses capable of closer focusing distances. These lenses will be designated with the abbreviation IF on the lens barrel.

Silent Wave Motor

AF-S NIKKOR lenses feature Nikon's Silent Wave Motor (SWM). This technology converts "traveling waves" into rotational energy to focus the optics. This enables high-speed autofocusing that's extremely accurate and super quiet.

Vibration Reduction

A Nikon in-lens technology that improves image stability by automatically compensating for camera shake. Lenses that offer VR will feature the abbreviation VR on the lens barrel.
*Based on CIPA Standard. This value is achieved when DX-format compatible lenses are attached to a DX-format digital SLR camera and zoom lenses are set at the maximum telephoto position.
LCD, Video and Photo Gallery images are for illustrative purposes only.