Thrilling views of the world's most thrilling moments.
Lighter and more rugged than its acclaimed predecessor, the AF-S NIKKOR 400mm f/2.8E FL ED VR frees professionals and passionate shooters to capture the thrill of sports, action and wildlife with staggering clarity and precision, even when shooting handheld in challenging lighting conditions. A fast f/2.8 maximum aperture paired with Nikon VR technology delivers exciting new low-light capabilities and beautiful bokeh, while a specialized diaphragm maintains consistent exposure during high-speed shooting. Pro-grade dust- and moisture-sealing and a fluorine coated front meniscus glass element protect the lens' superb NIKKOR optics on tough assignments while Nikon's advanced lens technologies give you every advantage for catching the shots that matter.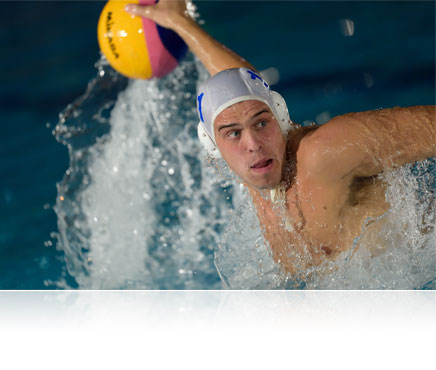 The speed and reach to succeed
Fast f/2.8 400mm prime lens
When it comes to capturing sports or wildlife where the action is fast and the conditions are rarely favorable, lens speed can mean the difference between a great shot and a miss. At f/2.8, the AF-S NIKKOR 400mm f/2.8E FL ED VR gathers maximum light and renders beautiful bokeh. Nikon VR enhances that speed with up to 4 stops* of blur-free handheld shooting, including a new mode specifically for shooting Sports and Action, while a specialized electromagnetic diaphragm mechanism achieves remarkably consistent exposures when shooting at high frame rates. You might not be able to predict the spontaneous, but you certainly can prepare for it.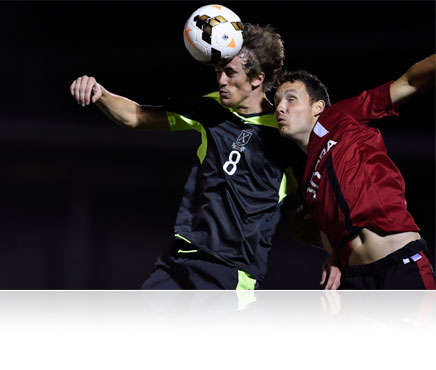 Built for rough conditions
Lightweight, rugged and reliable
Thanks to lightweight fluorite lens elements and a magnesium alloy die-cast lens barrel, the AF-S NIKKOR 400mm f/2.8E FL ED VR is nearly 2 lbs. lighter than its predecessor, AF-S NIKKOR 400mm f/2.8G ED VR. Anyone who has spent time in the field with a large super-telephoto lens knows every pound counts. And since wildlife and action often mean harsh conditions, it features professional grade dust- and moisture-resistant sealing and a fluorine coated meniscus protective glass element at the lens front. Wherever your assignments or passion take you, the AF-S NIKKOR 400mm f/2.8E FL ED VR is ready.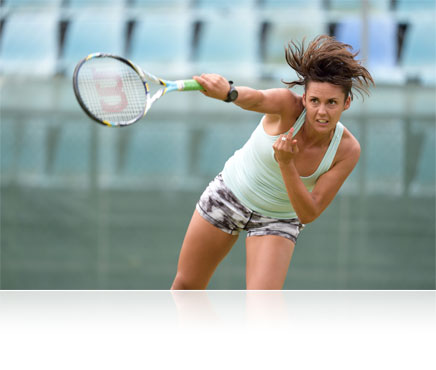 Every advantage for landing the shot
Superb NIKKOR optics and Nikon lens technologies
The AF-S NIKKOR 400mm f/2.8E FL ED VR is an advanced lens designed to draw peak potential from high-resolution Nikon D-SLRs. The lens' ultra-fast, ultra-quiet Silent Wave Motor (SWM) provides outstanding autofocus performance with seamless manual override (just spin the lens barrel). Two fluorite lens elements (FL) provide superior optical characteristics while minimizing overall weight, while two Extra-Low Dispersion (ED) glass elements nearly eliminate chromatic aberration, even at f/2.8.
Technology
ED (Extra-Low Dispersion) Glass

An optical glass developed by Nikon that is used with normal optical glass in telephoto lenses to obtain optimum correction of chromatic aberrations.

Fluorite Lens Element

Fluorite (FL), a lightweight mono-crystal optical material, has excellent optical properties while reducing overall lens weight to improve balance and handling, especially useful in longer focal length lenses.

IF Lens

A NIKKOR lens in which only the internal lens group shifts during focusing. Thus, IF NIKKORS do not change in size during AF operation, allowing for compact, lightweight lenses capable of closer focusing distances. These lenses will be designated with the abbreviation IF on the lens barrel.

Nano Crystal Coat

An anti-reflective coating developed by Nikon that virtually eliminates internal lens element reflections across a wide range of wavelengths. Nano Crystal Coat solves ghost effects caused by red light and effectively reduces ghost and flare caused by light entering the lens diagonally.

Silent Wave Motor

AF-S NIKKOR lenses feature Nikon's Silent Wave Motor (SWM). This technology converts "traveling waves" into rotational energy to focus the optics. This enables high-speed autofocusing that's extremely accurate and super quiet.

Vibration Reduction

A Nikon in-lens technology that improves image stability by automatically compensating for camera shake. Lenses that offer VR will feature the abbreviation VR on the lens barrel.
*Based on CIPA Standard. This value is achieved when: FX-format compatible lenses are attached to an FX-format digital SLR camera.
The lens incorporates an electromagnetic diaphragm mechanism. The following cameras are compatible with this lens:
D5, D4 series, D3 series, Df, D850, D810, D810A, D800 series, D750, D700, D610, D600, D500, D300 series, D7500, D7200, D7100, D7000, D5600, D5500, D5300, D5200, D5100, D5000, D3400, D3300, D3200, D3100, Nikon 1 J1, J2, J3, J4, J5 with FT-1, Nikon 1 V1, V2, V3 with FT-1, Nikon 1 S1, S2 with FT-1
LCD, Video and Photo Gallery images are for illustrative purposes only.