Expanding the reach of creative lighting
Introducing Nikon's new flagship Speedlight, a flash designed to empower the most seasoned professionals and passionate enthusiasts. The SB-5000 Speedlight takes Nikon's acclaimed Creative Lighting System with Advanced Wireless Lighting to the next level with both traditional optical wireless control and powerful new radio control. Place up to six groups of remote flashes out of view, behind obstacles—even in other rooms—up to 98 feet away. Designed for fast shooting at weddings, commercial shoots or on the red carpet, the SB-5000 Speedlight also introduces the world's first hot-shoe mount flash cooling system* for more than 100 consecutive shots at full output, all in a smaller design with streamlined operation. Whether building a new lighting system or integrating with your existing system, the SB-5000 Speedlight opens exciting new lighting possibilities.

*As of January 5, 2016.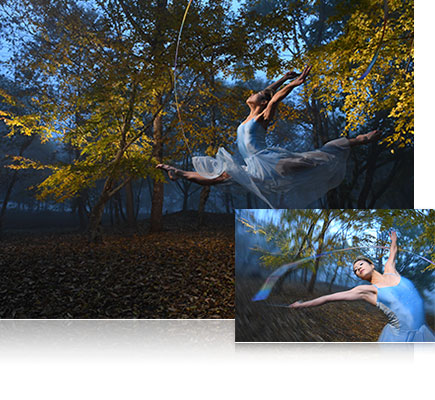 Light without limits
New radio controlled communication
The SB-5000 Speedlight introduces powerful radio control Advanced Wireless Lighting (AWL) communication to Nikon's innovative Creative Lighting System for exciting lighting possibilities. When used with a compatible Z series mirrorless camera** or Nikon DSLR*** with the optional WR-A10 (Wireless Remote Adapter) when attached to D5 and WR-R10 Wireless Remote Controller (transceiver) (requires firmware version 3.0 or later), you can control up to 6 groups (A/B/C/D/E/F) of SB-5000 Speedlight behind obstacles, around corners, in bright sunlight—even in different rooms—up to 98 feet away. Of course, the SB-5000 Speedlight also integrates seamlessly with Nikon's optical wireless Speedlights and cameras.


** Compatible with the Z7 and Z6
*** Compatible with the D5, D850, D500 and D7500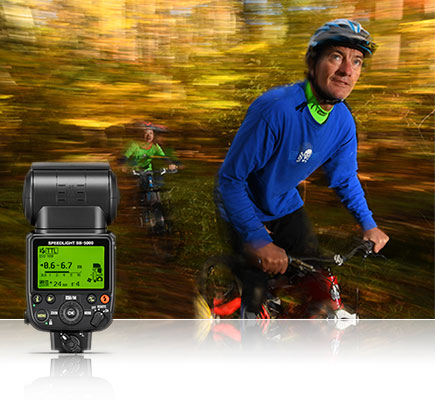 Nonstop performance
World's first hot-shoe mount flash cooling system‡
For studio, wedding, event and action photographers, continuous shooting is the name of the game. The SB-5000 Speedlight can handle more than 100 consecutive firings at full output without overheating, thanks to an innovative built-in cooling system and a brilliant heat-shedding design. For TTL shooters, this means a new level of lighting control while capturing decisive moments. Great shots don't wait for a flash to be ready, and neither should you.

‡ As of January 5, 2016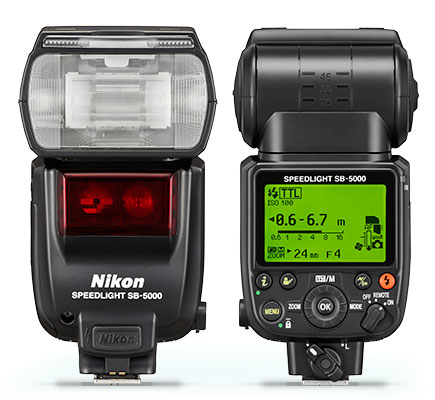 Reimagined design
Smaller and easier to operate
Designed for photographers who rely on portable lighting, the SB-5000 Speedlight is smaller and easier to use. It has a smaller footprint and provides streamlined access to frequently used functions such as Flash Mode, Zoom Head Position and Flash Compensation Value. Like a DSLR camera, the SB-5000 Speedlight has an "Info" button for quick access to your favorite settings. For more fluid operation when using radio control, you can adjust settings right from a compatible camera's*** menu.

***Compatible with the D5, D850, D500 and D7500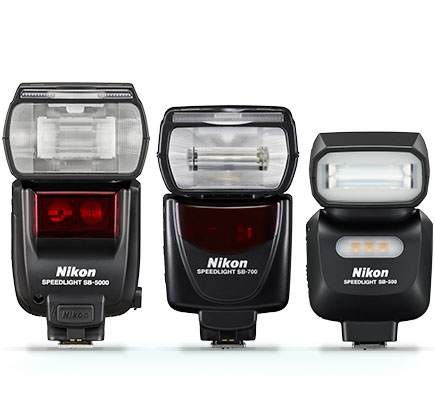 Maximum compatibility
Part of the Nikon Creative Lighting System
In addition to the new radio control with compatible cameras, you can use the SB-5000 Speedlight on-camera as a Master Flash to control other remote Speedlights (up to 3 Groups: A/B/C and 4 channels), or use it off-camera wirelessly as a remote flash controlled by either your camera's built-in flash (compatible cameras), another Speedlight or the SU-800 Wireless Speedlight Commander. You can even mix optical wireless control (Groups A/B/C) with radio control (Groups D/E/F). For studio photographers, the SB-5000 Speedlight is equipped with Unified Flash Control and can be controlled from a personal computer using the optional Camera Control Pro 2 (Version 2.23 or later) software.
LCD, Video and Photo Gallery images are for illustrative purposes only.